Hello Stranger, Dreamer, Wanderer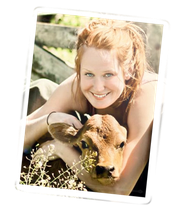 I'm Martina and this travel blog was created of my dream to live a life less ordinary, one filled with freedom, independence, creativity, adventure and excitement.
I am traveling almost non-stop since 2011. I want to share with you my travel stories, pictures, tips for smarter, cheaper and more memorable travelling, pros and cons of nomadic life, ideas for searching for a job on the way, etc. Finally I want you to know that making your dreams come true is much easier than you have been probably thinking and that if you really want to, you can live a life of freedom... Here you can read more about me.
Where I've Been?