Are you willing to pay heaps of money for a vacation in some tropical resort?
All inclusive at the best?
Where every single day looks exactly the same - you wake up, you get up, have an enormous bufet breakfast, sun bathe on the beach, drink some piňa coladas, have lunch, sun bathe, swim in the pool, drink mojitos , have dinner, drink a beer, go to bed, rinse and repeat.
You might like this, as it could be the way you charge your batteries after months of non-stop work. And that's completely alright. I don't judge you at all. Even me, I sometimes need to chill out and do nothing, but doing this more than two or three days in a row? Seriously, that would kill me!
If that resort stuff doesn't sound like your cup of tea either, this article is just perfect for you. So, make yourself comfy, bring some popcorn and read more!
Do you like the idea of living on the yacht in Caribbean, practising yoga in Cambodia, riding horses in New Zealand, making your scuba diving licence in Greece, surfing long days in Nicaragua, taking care of huskies in Norway or maybe changing childrens' lives in Africa?
And do you also like the idea of doing this all FOR FREE? Well, then let's become a proud WORKAWAYER like me, because that's one of the way allowing me to travel the world on a long term basis.
---
What is www.workaway.info?

Many of you probably have heard of it. www.workaway.info is a community of people from all over the world looking for help. In a nut shell, it is volunteering; from farm work, animal care, baby sitting, to working in luxury yoga resorts in Hawaii.
In exchange for traveler's help hosts usually offer free accommodation and anything up to 3 meals a day. You work for an average of 4 hours a day about 5-6 days a week and you are rewarded with a lot more than just free accommodation. You get the chance to emerge yourself into local life, language and experiences.
There is usually no age limit, no nationality restriction (but you might have to obtain the visa to some destinations) and the time of your stay depends on the project and the agreement with your host. There are some exeptions, but in most cases you are responsible to cover your own transport and travel insurance expenses.
On the website you can search in the huge databases of the projects and in order to be able to contact the hosts, you need to sign up. Two year membership will cost you 22 EUR (29 EUR for a couple).
To give you an idea what amazing projects you can find there, I did a bit of research just for you (remember following projects I choose are just to give you some idea about the opportunities you have with this great webpage. There are thousands more projects on the website, and it's fun to do your own research!) 
I believe this should be every travelers number one resource, so here we goooo!
---
01| Live aboard a sailing yacht in Panama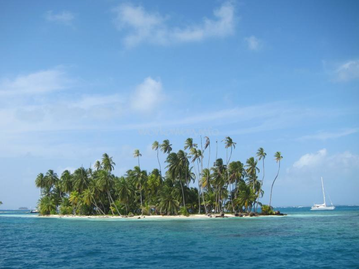 Sounds like a dream, doesn't it?
You will live on the yacht, which is taking tourists for 3-5 days and sailing to San Blas Islands. It's the area of more than 300 beautiful small islands in the Caribbean and you will sail around to explore this beautiful archipelago.

Your task will be to help with tourists, in the kitchen, clean, go watch while you are sailing. You don´t need any experience in sailing and you will have the possibility to learn it.
See more.

02| Stay at the lakeside Safari Camp in Kilimanjaro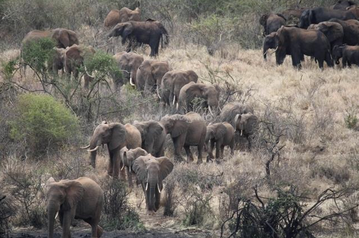 A unique chance to work in stunning surroundings at the lakeside Safari Camp in Kilimanjaro, Tanzania. The camp is set in 800 hectares of bush savanna on the edge of the beautiful caldera lake. 
Host is looking for someone to help upgrade the website and who has marketing experties and ideas. 
See more.
03| Volunteer with husky tours in Lapland, Norway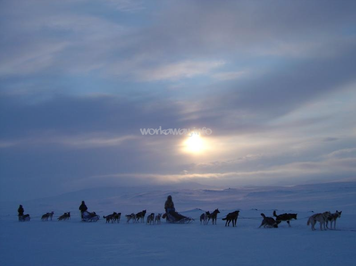 To be a part of the husky team will give you many memories that will last for long time! The practice will be meaningful, interesting,fit for use and hopefully make your dream come true.
You will help with tourists, animal care, gardening, building, cooking, general maintenance, farming
The surrounding area around Karasjok is definitely worth to explore. At the farm there are canoes, bicycles, cross country skis and touring equipment you can use. See more.
04| Help at a yoga and meditation center in Cambodia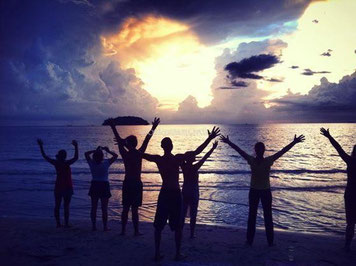 The yoga and meditation retreat center is located in Sihanoukville on Cambodia's southern coast. It is a spiritual community which gives an opportunity to increase awareness, health and connection with an inner sense of peace. It is a residential yoga and meditation center, where you are invited to experience a holistic and spiritual way of life.
You would help with house maintenance, cooking, community guests and internet marketing. 
 See more.
05| Volunteer with horses in New Zealand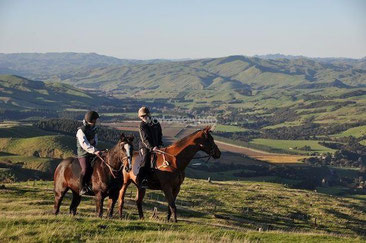 Owners of the small farm with horses, gardens and orchard in the beautiful Ruakokoputuna River Valley are now looking for people to help them with the horses, other animals, the garden and the house.
You will be helping with the eventing sport-horses - for this you need to have experience with riding and handling horses and also be fit.
 See more.
06| Learn to dive in Crete, Greece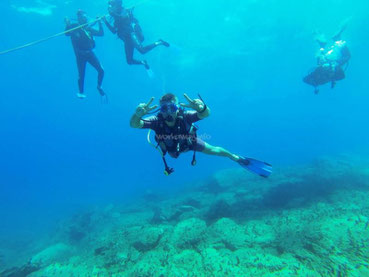 Stay in diving-sailing center in Heraklion, Crete. It's located in Lygaria, a beautiful and quiet bay next to Agia Pelagia.
The center is searching people who are motivated to be a dive master in exchange for a work. You would stay there at least for 6 month and you would help to keep the equipment clean, transfer the people and lots of other things for the need of the center.

 See more. 
07| Help with the care of endangered species in the Amazon, Colombia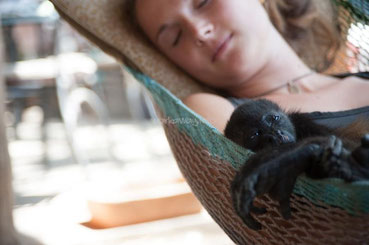 The reserve was created in 2010 since then they have managed to raise 26 species of butterflies. It is also a rescue center for wildlife that has been involved in illegal trafficking, so they have monkeys, parrots, parrots, turtles, sloths and other animals that are in danger of extinction and the purpose of the centre is to help these species recover
See more.
08| Stay on a private island in Tonga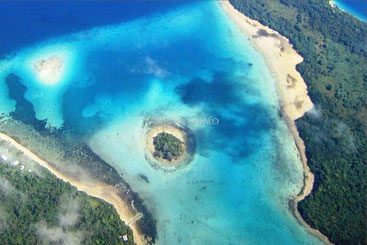 Have you ever wanted to live in a real paradise? Well now is your chance! Private island Treehouse Beach Resort in Tonga is looking for a chef/cook and building help. The whole island is on solar and collect rain water. 
July - October you can swim with the Antarctic Humpback Whales. There is also fabulous sailing, amazing diving in Vava'u, and great kite boarding right near the island.
See more.
09| Make a difference - Come and help with orphaned children in Uganda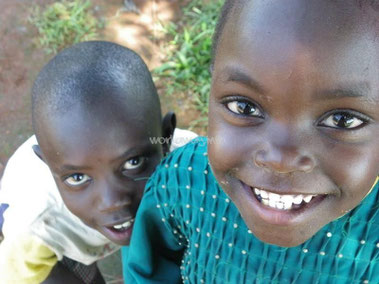 The Foundation based in Kampala is helping orphans and vulnerable children by education, feeding, healthcare and various other projects. The orphanage home is set up as a nurturing family environment, where the children are engaged in crop growing, gardening and cooking. See more.
 (For these kinds of projects, please consider to invest at least six months at the same orphanage as for small children it's really hard to see volunteers coming in and out of their homes and to deal with all that goodbyes.)

10| Volunteer at a surf camp in Nicaragua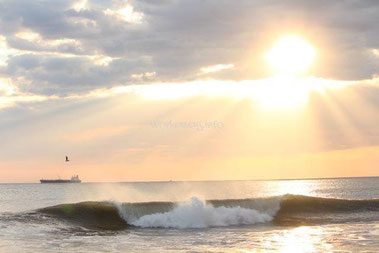 A surf camp in central Nicaragua with an array of really good waves and beautiful scenery in a relaxed fishing town is looking for ocean and surfing lovers.

The basics of the job are doing daily surf reports, blog entries and keeping the other social media applications up to date. You will be also interacting with guests, so social and outgoing volunteers are welcome. 
 See more.
---
Do you have any volunteering experience? I am eager to hear everything about that, so leave me a comment or send me a message!
If you enjoyed this post, I'll be happy if you share it!
Thank you for reading and follow me on facebook to explore the world with me and get some tips for better and cheaper traveling. Because you too can make your travel dreams come true!
Martina
---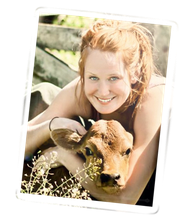 ABOUT THE AUTHOR
Martina is a photographer originally from Czech Republic. She quit her well-paid job in the film industry to travel the world and live the life. She visited 40+ countries and when she is not exploring deserted islands in South Pacific or diving with whale sharks in Philippines, she's prospecting for some gold in New Zealand. And... OK, that's completely weird to write about myself in third person, so Hello! I created this  travel blog DreamingAndWandering.com to inspire you to travel more, better and cheaper. To make your travel dreams come true.
---
For many more travel tips, photos and stories from my travels, follow me by "liking" the FB page below!
You might also like this:
Leave the comment: