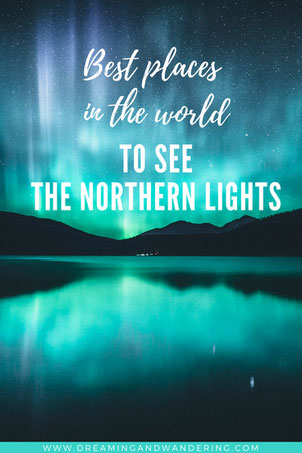 It's like they put a spell on you.
They are indescribable and there is nothing like them.
When the northern lights (also known as Aurora Borealis) come out, you wish they would go on forever.
You will remember them for the rest of your life.
Lately I've published a few pictures of northern lights I took last winter in Iceland. And together with heart-warming comments, you were asking me questions like Where I should go to see northern lights? When is the best time to see northern lights? What camera do you have?
I will try to answer most of your questions about this beautiful phenomen. Me myself I've only been to and seen the northern lights in Iceland and Canada, so I've made a research on some other places to make it complete.
When to see the northern lights?
The viewing season is typically from late autumn till early spring, but lights are often seen long before or after these days. The display is usually brighter during a new moon and the furthest you travel north the easier it will be to see them. Remember, the clearer and darker the skies the better chance you have to see these glorious lights.
What time northern lights appears?
Don't expect the northern lights to appear the minute there's no more sunlight. You're more likely to see these magical lights approximately one-and-a-half hours after sunset. More specifically aurora borealis activity is likely to take place between 12:30AM and 4:30AM. Around 2:30AM could very well be the best time to see the northern lights.
How to hunt for the northern lights?
I discourage you to travel to a destination only to see the northern lights. I know many people who has done that and were extremely disappointed at the end of their trip when they weren't lucky to see any Aurora.
Plan your trip the way that to see the northern lights will 'only' be the highlight of your vacation. This way you will enjoy avoid to be disappointed :)
You can't fight the nature, of course, but following these tips you can increase your chances:
There are Aurora forecasts - you can download special apps or you can check internet, but the fact is, the Northern Lights are very unpredictable. In Iceland we've had clear nights when the Aurora forecast showed level 4 (high) activity and we didn't see anything. A few days later the Aurora forecast said level 0 (no activity) and I've seen incredible yellow-green-pink-violet northern lights. Forecasts are a great tool, but don't take anything granted
Get away from the city - darkness is your friend. Try to avoid full moon nights.
Wrap up warm as you might stay outside for a long time. Lights can unexpectedly appear and just as suddenly vanish any time during the night. 

Look to the stars. If you see that the night sky is clear and starry, your chances of seeing Aurora are pretty good 

My first northern lights I've seen looked rather like a big grey cloud across the sky, so be concious :)
Which places you will have the best chance to see the northern lights:
1| Abisko, Sweden
If you really want the best chances of seeing the Northern Lights, head to Abisko. It's the driest place in Sweden and has the most clear nights of almost anywhere else in the Aurora belt. The Northern Lights appear on average 159 nights (of the approximately 212 nights that are dark enough for Auroras to be seen) each year, according to scientists.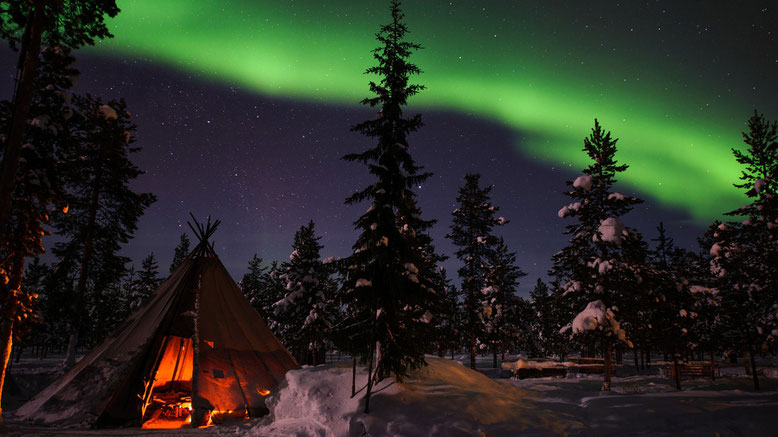 2| Svalbard, Arctic Norway
Svalbard is a group of islands in the Arctic Ocean about half way between continental Europe and the north pole. If the geomagnetic activity is very low and there are no auroras anywhere in continental Europe, chances are Svalbard is having a great show.
Although Svalbard can be harder (and therefore more expensive) to access. If you are more on budget in Norway there are other amazing locations to see the northern lights . Town of Tromsø is one of the top places in the world to watch Aurora Borealis. If you happen to have overcast, there is a lot to do apart of hunting lights. In Tromsø you will find the world's most northerly university, brewery, and planetarium. As an alternative, you can cruise Norway's fjord-lined coast aboard a Hurtigruten ship and get wake-up calls to head out on the deck when the lights appear.
Another great locations in Norway:  Hammerfest, Vardø, Alta, Finnmark, Tana Bru, Karasjok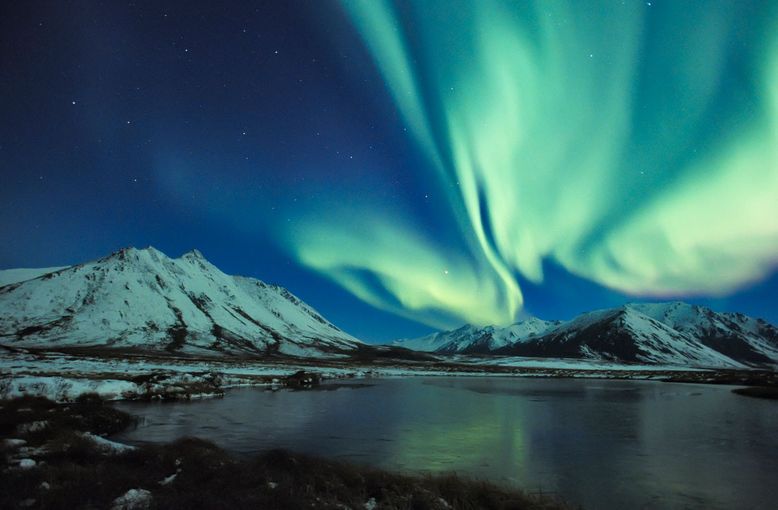 3| Luosto, Finland
Head to Luosto in Northern Finland to the Hotel Aurora where, upon arrival, you'll be handed an "Aurora Alarm" that beeps whenever the northern lights appear. (In the nearby town of Sodanklya, the Northern Lights Research Center relays the signal to the hotel).
On chilly, cloudless nights, you're also bound to catch the lights shimmer in the skies over the town of Nellim, close to Lake Inari, Finland's third-largest lake.
Another great locations in Finland: Nellim, Utsjoki, Ivalo, Kakslauttanen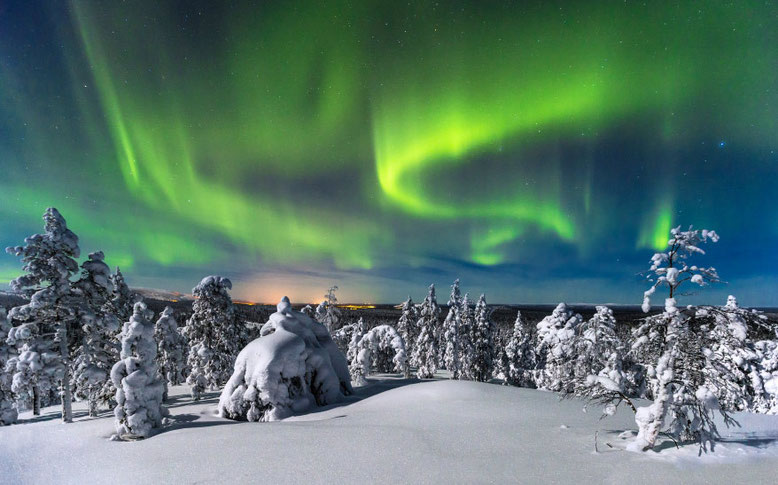 4| Iceland
Iceland is a scarcely populated arctic island, with many wild, unpolluted places to see the northern lights. Even though you can see  them even in Reykjavik, it is better to drive at least 45 minutes out of the city. In the north of the country and the Westfjords nights are longer, therefore it's great to hunt northern lights there. Very popular spot is in at Jökulsárlón glacier lagoon in southeast Iceland. It is absolutely magical!  
Apart from hunting northern lights, there are so many more reasons to visit iceland in winter! You can't miss the blue ice caves in Iceland!
5| Northern Canada
Canada is one of the best places on Earth to see the northern lights in all their glory. It is a huge country and more far up to the north you go, better chances to see them you have and more vibrant colour you will see.
Some of the best places to see the northern lights in Canada: Labrador (Newfoundland & Labrador) with it's fjords and icebergs in the foreground, Inuvik (Northwest Territories), Whitehorse (Yukon), Churchill (Manitoba)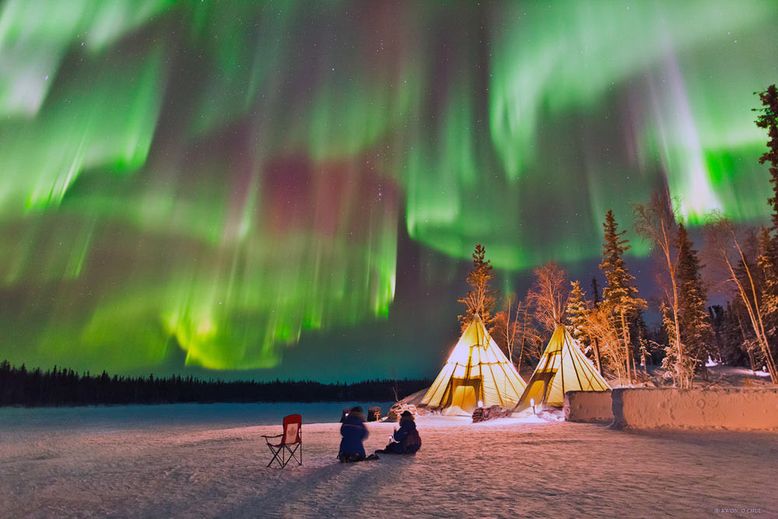 6| Alaska
Alaska's location within "the zone" means you're almost guaranteed to see spectacular light displays. Be sure to move further away from city lights of Fairbanks into the region's vast wilderness areas of Denali
Best locations: Anchorage, Fairbanks, Denali
*Tip: Check the University of Alaska's aurora forecast to help schedule your viewing trip.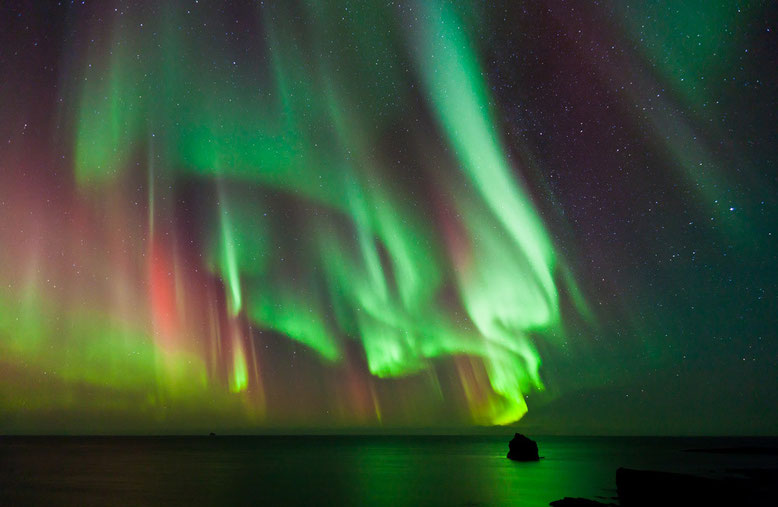 Please note: There are many more places in the world you can see the northern lights, but I picked the ones easier to get to and with the best lights. In countries like Scotland or Denmark you can spot some great Aurora Borealis, but is not that guaranteed. Northern Russia or Greenland offer some great northern lights as well but for 'normal' people is almost impossible to get to such remote areas.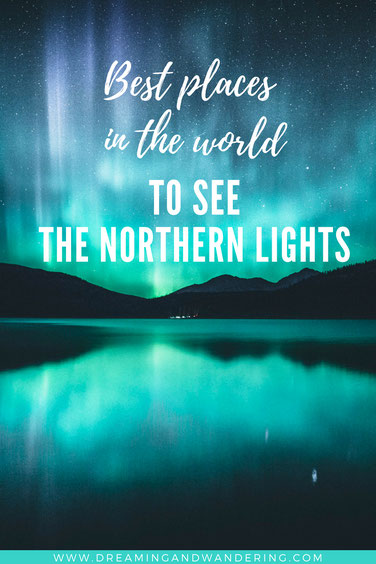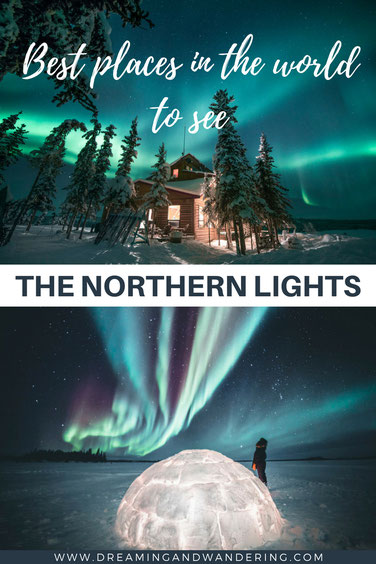 Have you ever seen northern lights?
I'll be happy to hear your experience or hear other places where it is great to see the lights. Feel free to drop a comment below or send me a message.
Thanks for reading and happy northern lights hunting :)
Martina
---

---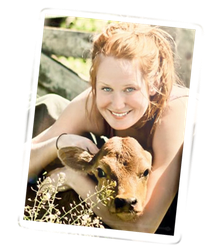 ABOUT THE AUTHOR:
Martina Gebarovska is a traveller and photographer originally from Czech Republic. In 2010 she quit her well-paid job in film industry to travel the world and live the life she has always dreamed about. She visited over 50 countries and when not exploring deserted islands in South Pacific or diving with whale sharks in Philippines, you might can find her prospecting for some gold in New Zealand, surfing waves in Morocco or reaching summits in the Canadian Rockies.  

---
Leave the comment: