So you arrived to Changi airport in Singapore and you have all night till your next flight.
Too tired to wander around the airport all night long? Too tired to look for a place to have some decent rest?
Well, look no further, I've got something for you. Something really unique. Something very affordable. You will love it!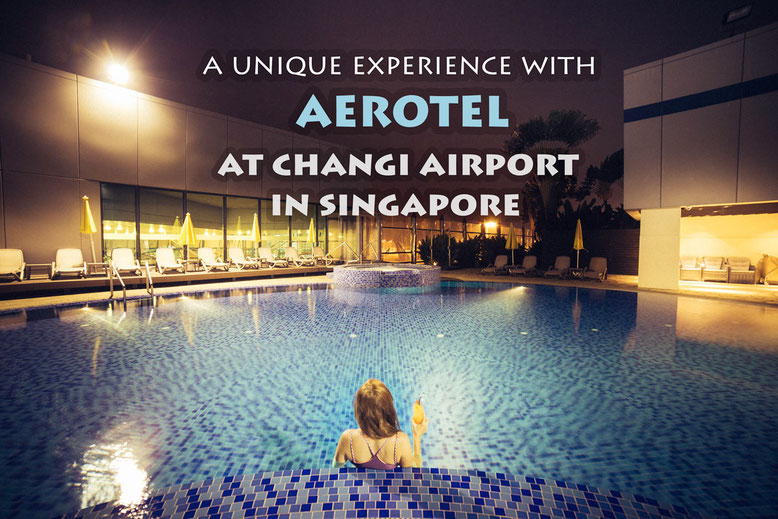 The world's only transit hotel with swimming pool, Jacuzzi and pool-side bar
One month ago when I headed from Bali to Singapore and back, I was invited to stay in Aerotel and I couldn't wait for this unique experience for many reasons. First of all I've never been staying at a hotel at the airport and always thought only the richest of us travellers can afford to spend hundreds of dollars for a couple of hours of sleeping (but soon you'll find out it doesn't have to be hundreds). Also Aerotel is known for being the world's only transit hotel with outdoor swimming pool, Jacuzzi and pool-side bar in the airport restricted area. Last but not least, I love Changi airport and always love to come back.
And hands down, my stay in Aerotel was way way better than I was expecting.
In this article you can read about this wonderful and unique stay.
Where to find Aerotel?
Changi Airport is quite huge, but to find Aerotel (and anything else) was a breeze. Plus if you are not sure if you have the right direction, you can always ask ever-present agents at one of many information kiosks around.
I arrived to the airport at 9pm and wanted to check-in straight away, so I headed to Terminal 1. I was wandering through the airport gardens which I remembered from my first visit of Changi airport four years ago. There is something about this place and it really felt good to be back and wouldn't mind to live here for a few days. No kidding.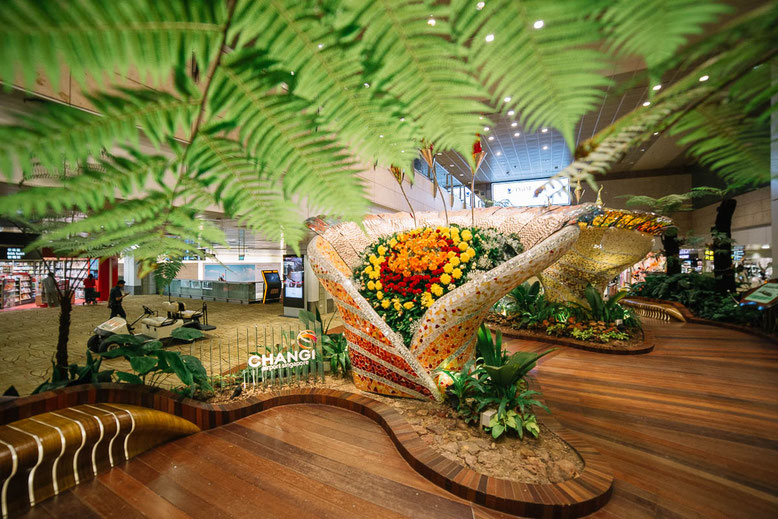 When I passed Boarding Gate D41 at Terminal 1 I knew I must be close to Aerotel. It is situated in the peaceful part of the terminal on Level 3. Finally I took the last stairs up and was greeted by very kind young lady at the front desk. She showed me my room, told me where to find swimming pool and where to find that great place for dining I will mention later. The staff were also informed that I am going to write an article about the airport and to my surprise they prepared all the pamphlets and maps I needed for exploration all the airport.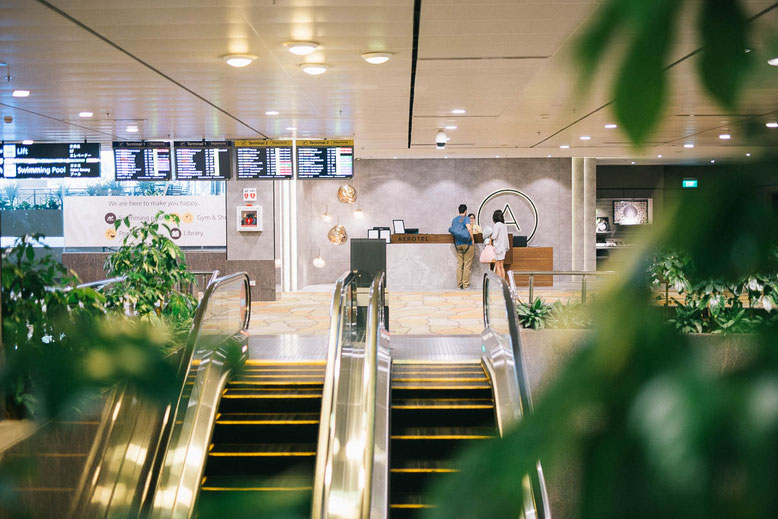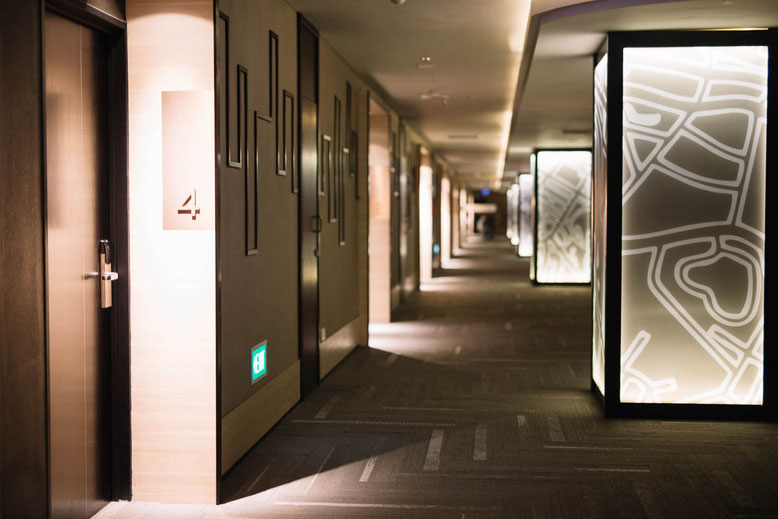 Chic and elegant design
I loved the design of Aerotel since the very beginning when we entered the hallway to get to my room. Warm lighting, gentle grey and green tones and timber wood felt really welcoming and homey.
Aerotel offers three types of rooms depends on size: S (9 sqm, perfect for single travellers), M (20 sqm, a spacious room for two or three people), L (40 sqm, great for families). Prices start as low as $70 per night (6 hours) per person including meal.
I've had a room 'M' with two queen size beds, so comfortable that it was hard to get up in the morning. Together with spacious and shiny bathroom with natural skincare products it was exactly what I needed between my flights.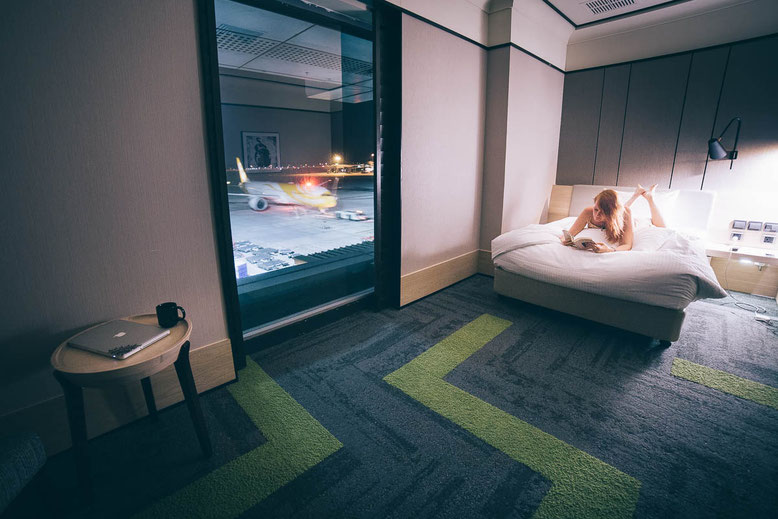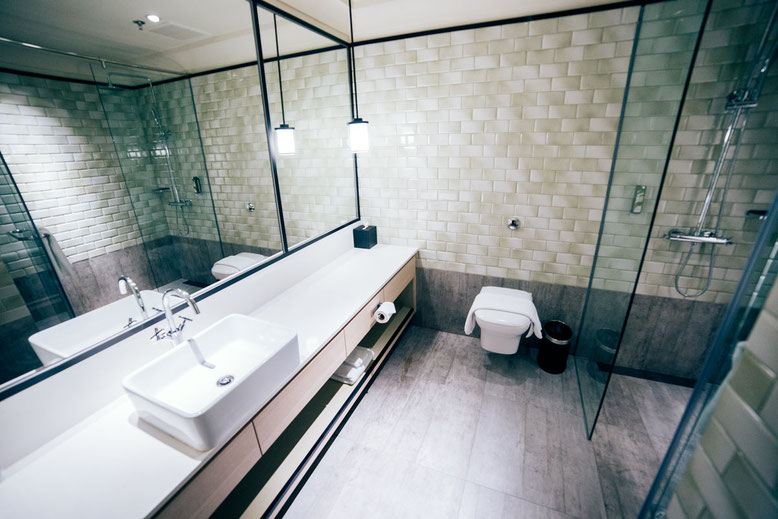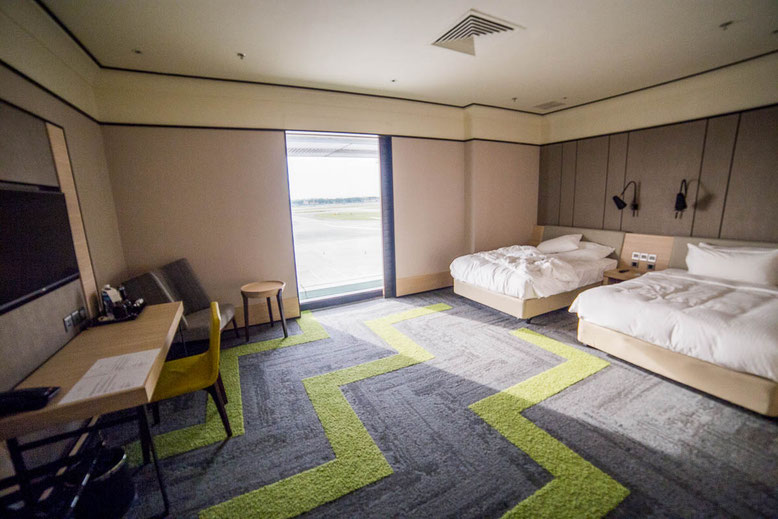 Oh and did I tell you about that big window with stunning view of airport runway? It was so magical and yet surreal to watch sunrise from your bed overlooking A380 aircrafts parked right under your window.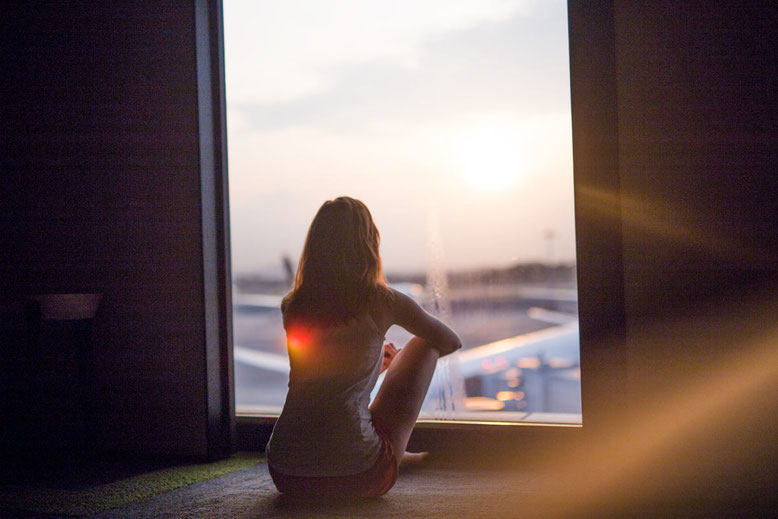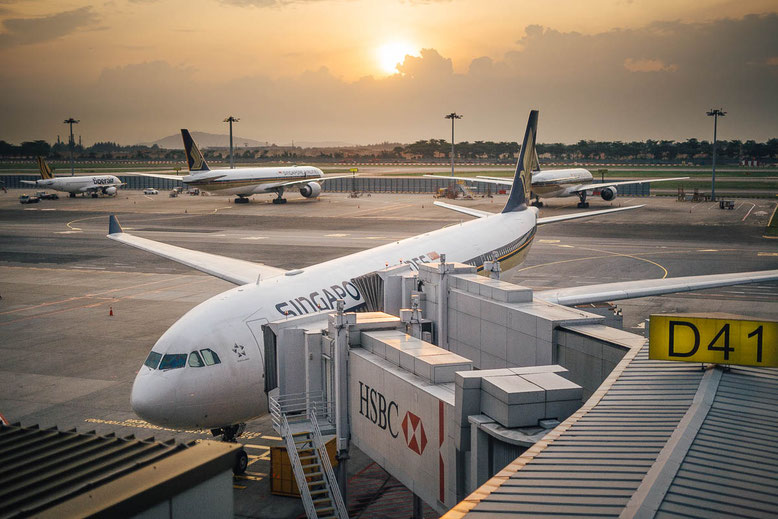 Watch planes from the swimming pool
OK, this must have been the highlight of my stay. Aerotel is truly the only transit hotel in the world with outdoor swimming pool, Jacuzzi and pool-side bar. The swimming pool is open till midnight, so at 11pm I grabbed my bikini, put hotel slippers on and moved just a few steps from my room to this wonderful water kingdom. It showed up that at this late hour I am there the only one. Barman was already waiting for me with a complimentary drink called Aerotel Sling @ Changi, an amazingly refreshing drink with the touch of summer. That kind of drink that you just can't stop drinking. I jumped into the blue water ready to watch planes flying over my head. The air was warm, water refreshing and I felt fancy.
Swimming pool area of Aerotel is open to all travellers in transit for fee ($17 including the use of towels, showers with amenities, Jacuzzi and also fitness corner).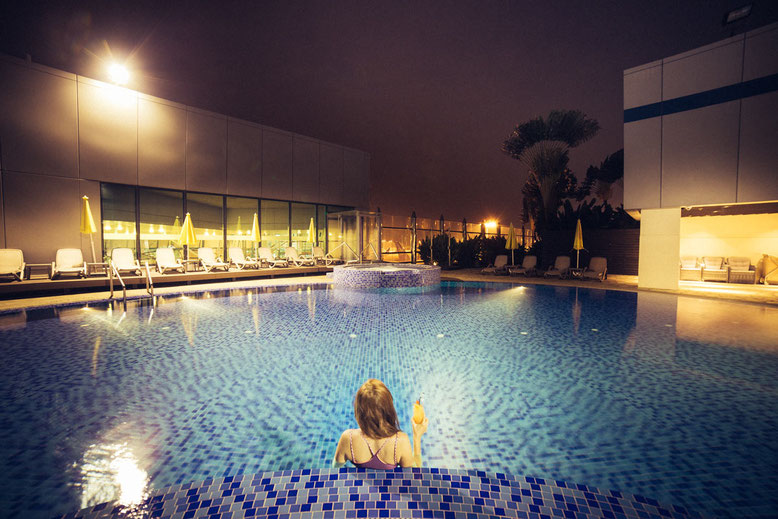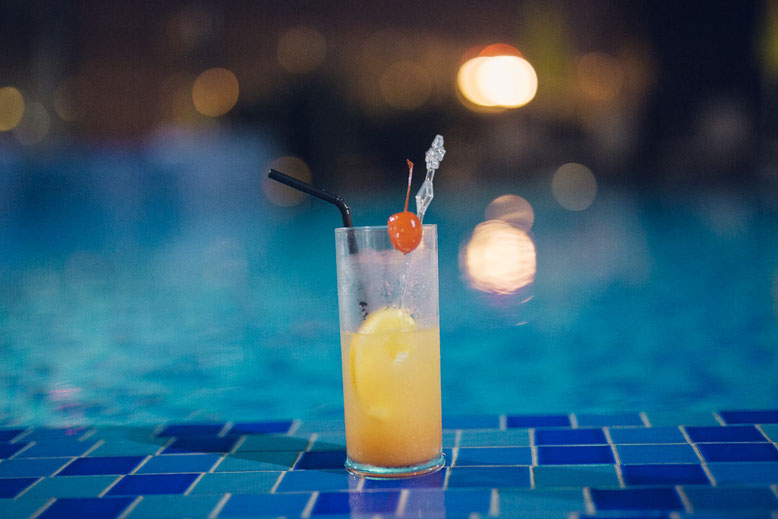 I wish my stay would be longer as I was enjoying all that comfort and everyone's hospitality. But in the morning it was time to check out. At the front desk they offered me a breakfast and my empty stomach said loudly YES! I went to Library Lounge and waited for breakfast to be served. It was impossible to overlook the great design. It was impossible to overlook my favourite combination of wood and stone which goes too well with beautiful soft lighting. Warm pallette of golden and gray colours felt very cozy and suited all that space perfectly. In the lounge there was also a small bufet with coffee, tea, water and cookies. The American breakfast served in a few minutes was simple yet delicious.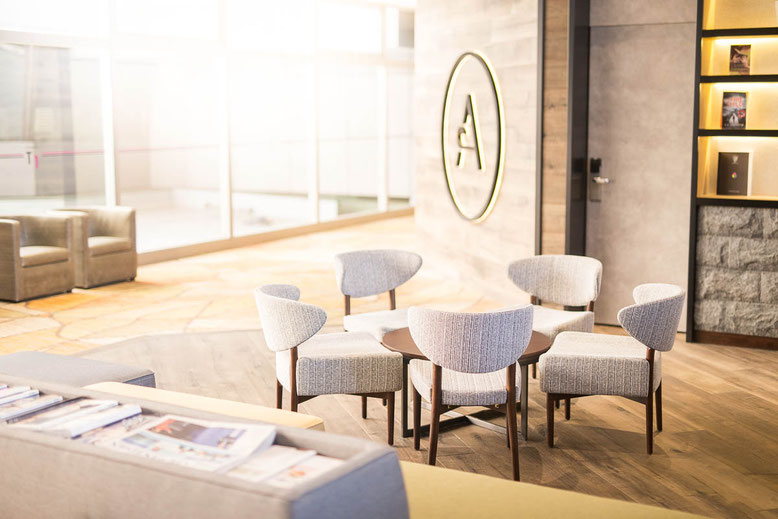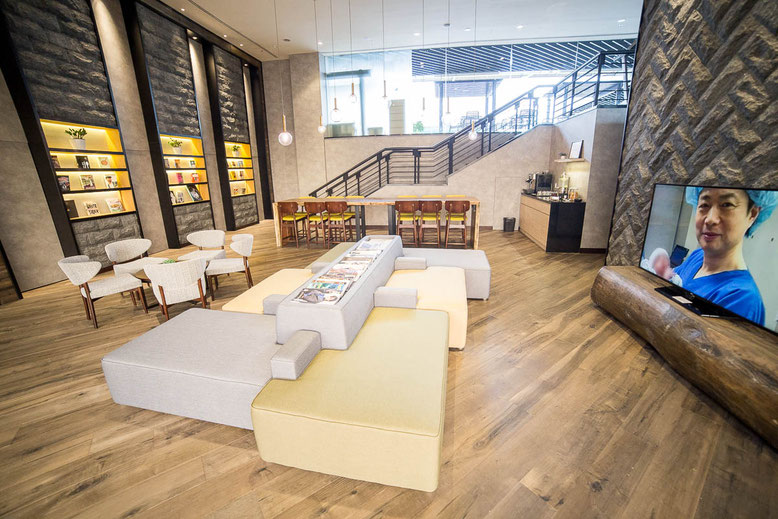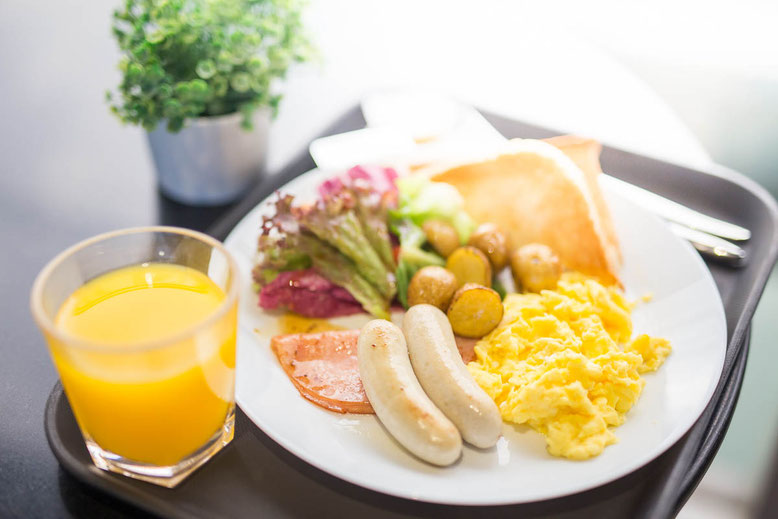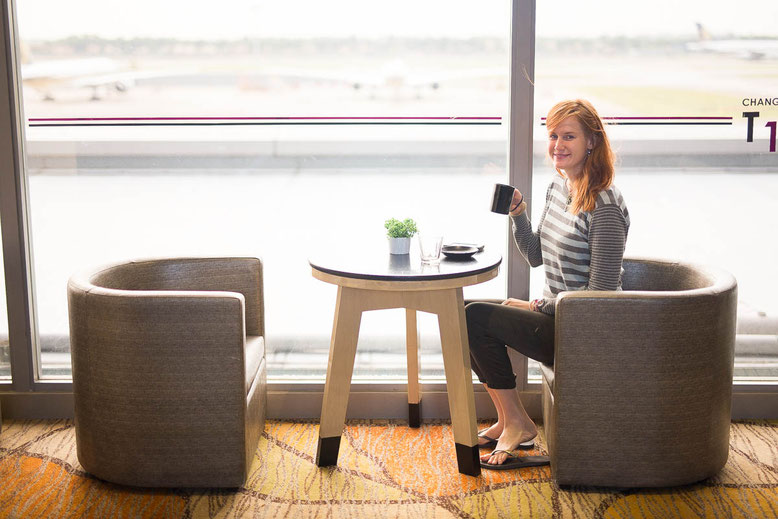 Plaza Premium Lounge
Since my check out was at 9am and my flight back to Bali was at 4pm, I had plenty of time to explore the airport and take a few pictures. But I also had plenty of spare time, so Aerotel offered me to stay at Plaza Premium Lounge since they all are under Plaza Premium Group. I couldn't say no to another chic place, where I could relax.
Warm earth tones, soft music, fabulous view of runway where you can watch planes taking off and landing, all day light meals from 11am - 11pm including fresh sushi and salads, local food such as Laksa, charging stations, wifi, flights information, ... This lounge is just another breeze to your travels. 
Where to find it? Terminal 1, Level 3
More information here.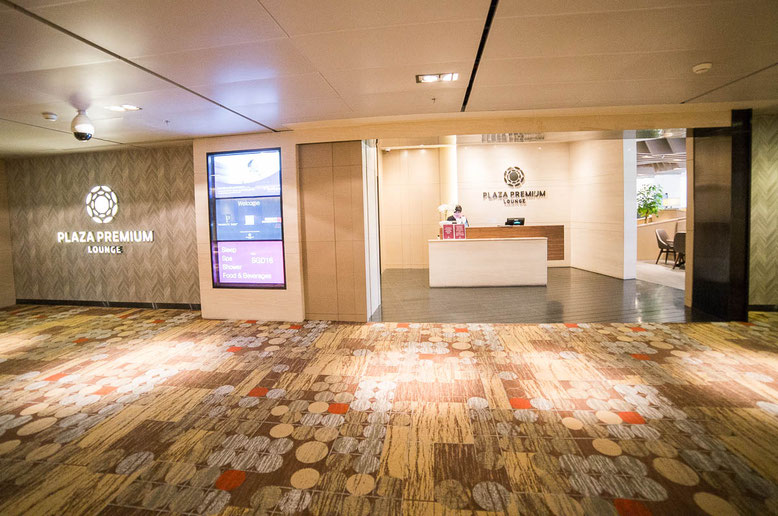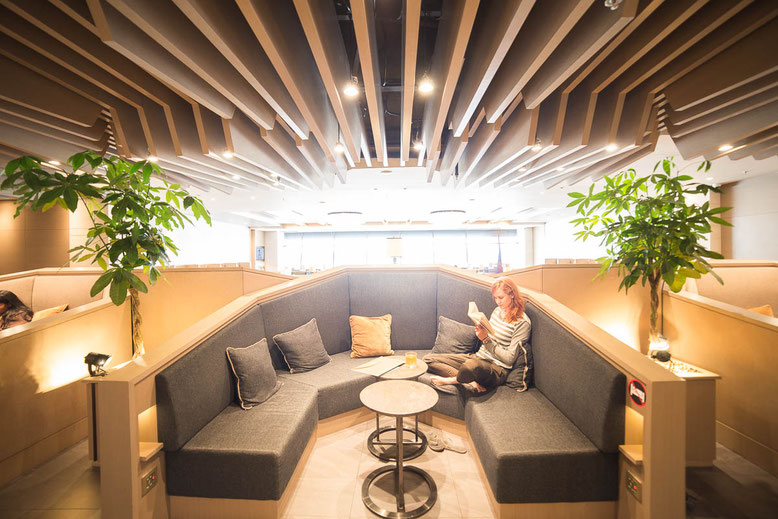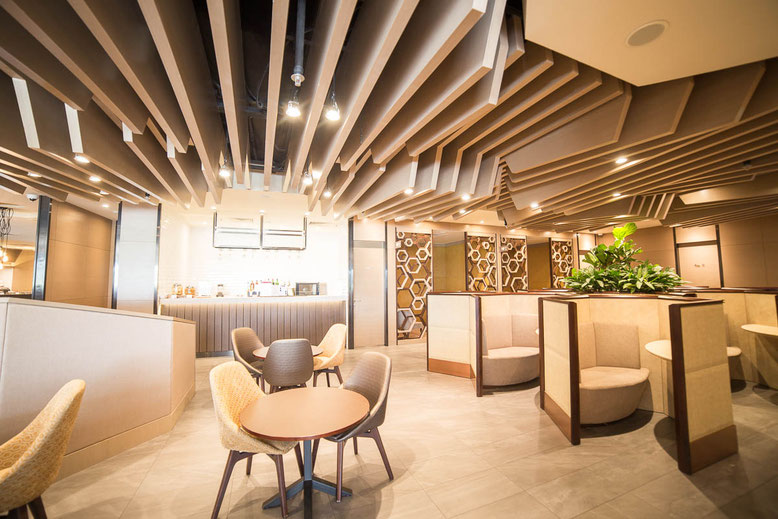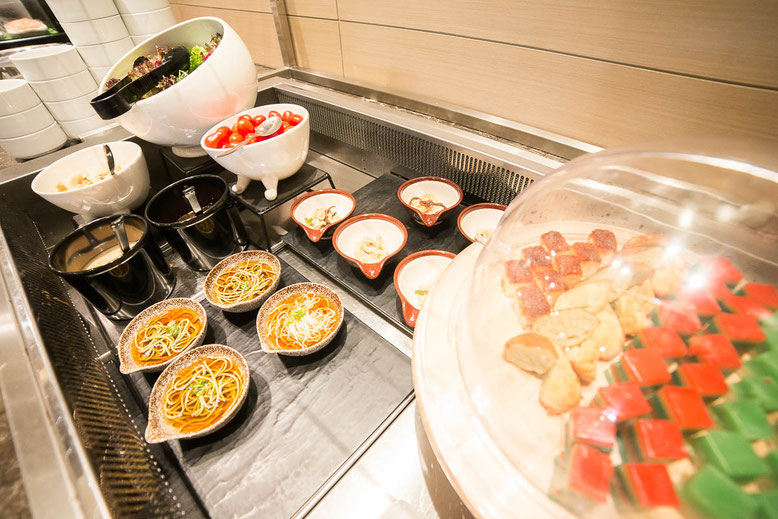 Sleep well in Aerotel, eat well in TGM
By staff of Aerotel I was invited to dine out in TGM, The Green Market. It is the only Japanese cuisine restaurant in the transit and yummy! Everything I tried here was so fresh and so so delicious.
For dinner I chose Black Maruko Ramen, a typical Japanese noodle soup and because I love prawns, I couldn't leave without Sea Prawn Tempura. At the end I ordered a dessert which was without any doubts the best cheesecake of my life - green tea icecream cheesecake. Many days after I craved for it and I still do. Anybody's got a good recipe???
The Green Market is a very reasonably priced restaurant, so whether you are a sushi lover or any great and unique food lover, I recommend you to try something delicious right here.
Where to find TGM? Terminal 2, Level 3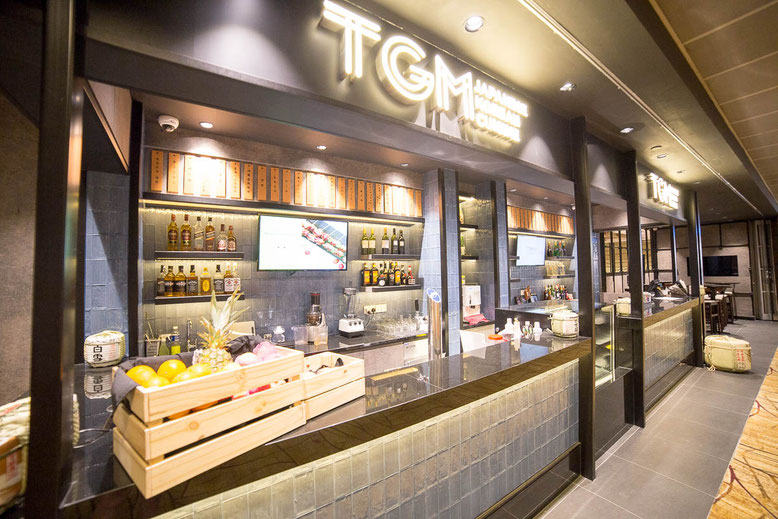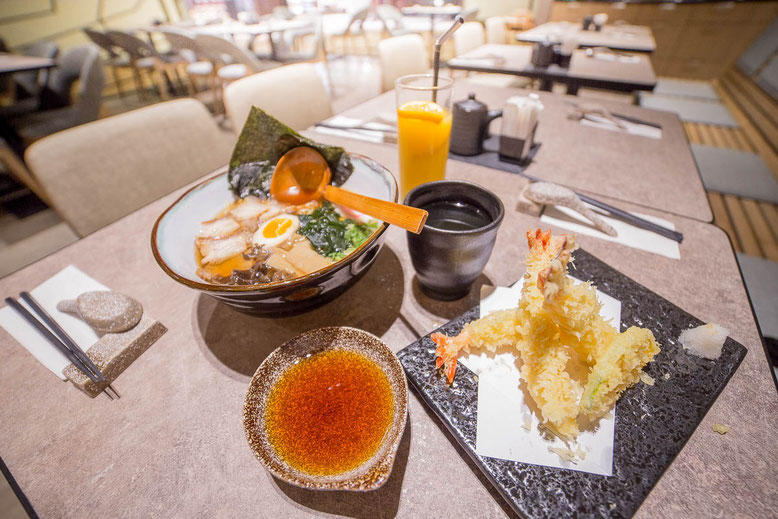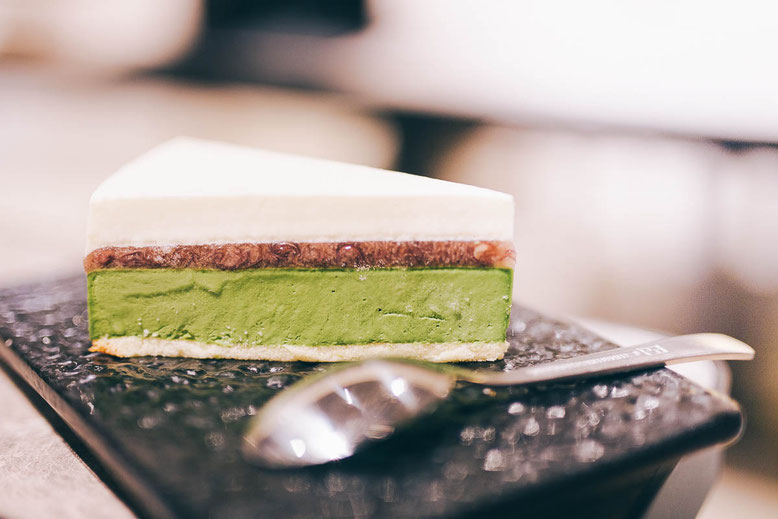 Staying at Aerotel was simply a blast and one of the most unique accommodation experiences I have had on my travels.
Thank you Jovine and all the amazing team of Aerotel, TGM and Plaza Premium Lounge for welcoming me, thank you for being so helpful and especially thank you for all your kindness. I hope to be back one day.
I was a guest of Aerotel Singapore and all views are my own.

---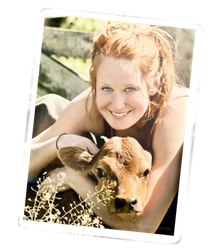 ABOUT THE AUTHOR:
Martina Gebarovska is a traveller and photographer originally from Czech Republic. In 2010 she quit her well-paid job in film industry to travel the world and live the life she has always dreamed about. She visited over 60 countries and when not exploring deserted islands in South Pacific or diving with whale sharks in Philippines, you might can find her prospecting for some gold in New Zealand, surfing waves in Morocco or reaching summits in the Canadian Rockies.  
---
For many more travel tips, photos and stories from my travels, follow me by liking my FB page!
Leave the comment: