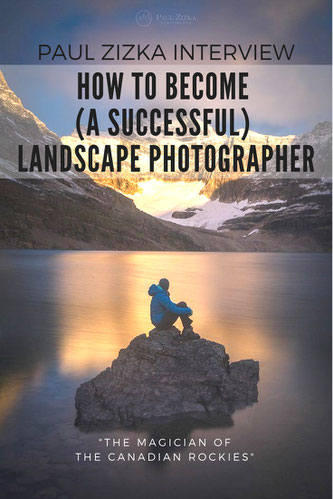 On a late night about a year ago I was browsing the internet and came across stunning night landscape photographs.
I searched for their author and I was immediately captivated by his portfolio.
Starry skies
Dancing northern lights
Mysterious glaciers
Snow-tipped peaks
Eerie lakes D
eep limestone canyons.
Photographer and adventurer Paul Zizka scouts out all those breath-taking locations mostly in Canadian Rockies and often drops himself right in the middle.
When I was moving to Banff in Alberta at the very end of the last year, I had no idea it was Paul's home and that I would get to  see all those magical places he's capturing with my very own eyes. I couldn't help but ask Paul for an interview to find out how he came to create images so strong, powerful and successful. 
Months later, I'm now sitting with Paul in a cozy café in the heart of Banff and he's talking about how he got his start in photography. He explains his approach to a human element in landscapes and reveals tips you may find handy if pursuing landscape photography.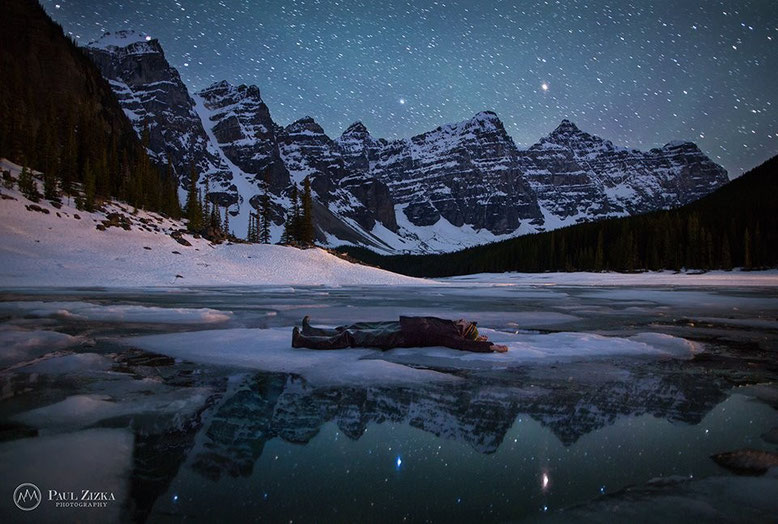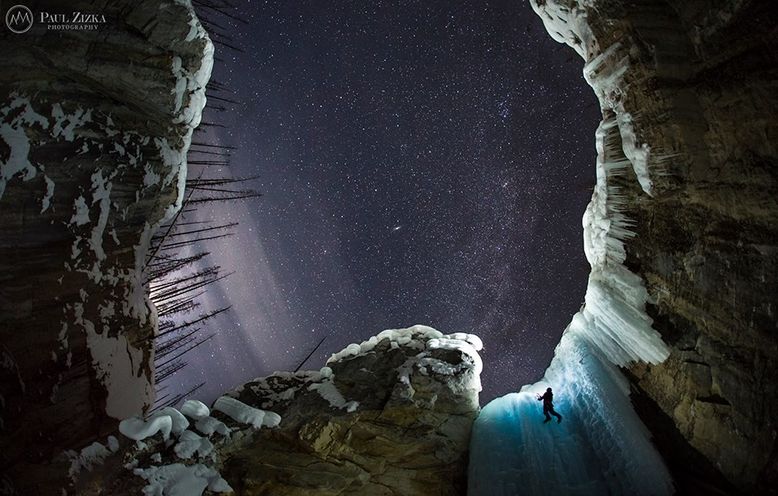 'I'm not sure I had the best business plan, but things worked out.'
Paul, what inspired you to become a photographer? 
I was never really dreaming about becoming a photographer since a childhood or anyting like that. It all started 7 years ago when I moved from Quebec to Banff with my wife. I loved being in the mountains and as everybody else, I wanted to document the places that I have been to. Sometimes, I had the odd person say, "You have a good eye, you should consider taking it more seriously." When we moved to Banff, my wife and I decided we were going to try to find a way to spend as much time outside as possible. We definitely didn't want to work 9-5. I became a certified guide, but began thinking more and more about taking photography really seriously. Even though I didn't have almost any experience in photography I decided to buy a DSLR camera and got a licence for a photo business- I'm not sure I had the best business plan, but things worked out. I really have an emotional connection with the landscape, and that connection grew as well. It sort of took over my life. Shooting the mountains is never the same twice. I just feel that life is so exciting in the mountains.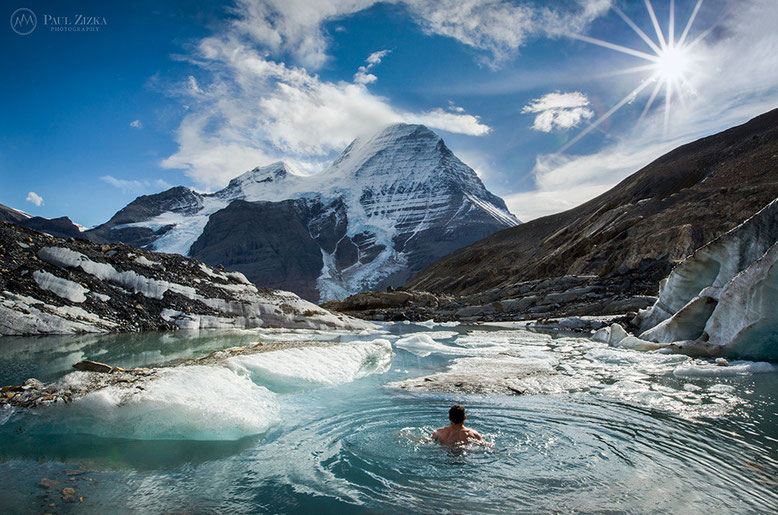 What was your first camera? Do you have any training?
My first camera was a little compact three-megapixel Olympus. But when I decided to take photography seriously I did a big jump and bought one of the best camera on the market that time - Canon 5D Mark.
I am all self-taught, so at the beginning I bought lots of books about photography and started messing around with aperture, shutter speeds and postprocessing. I realized what that could do for my pictures and how it could be used as more than just a tool to document. I began using my photograpy to make art. 
Do you remember your first paid photography job?
I was lucky to win a big bid for Banff Lake Louise Tourism. It was a 15 days shooting with models and lights which I had no experience with. For that it was really stressful and I was definitely pushed out of my comfort zone. But I dealt with that by getting myself completely prepared - scouting locations, checking the weather forecasts, etc.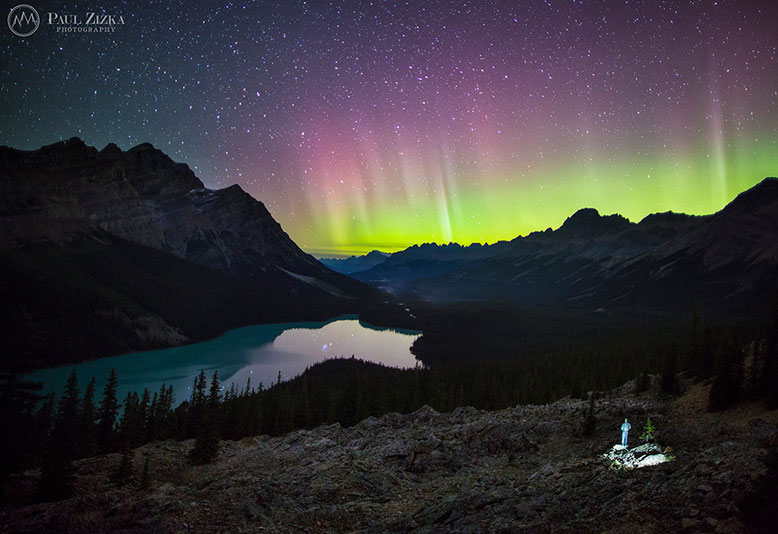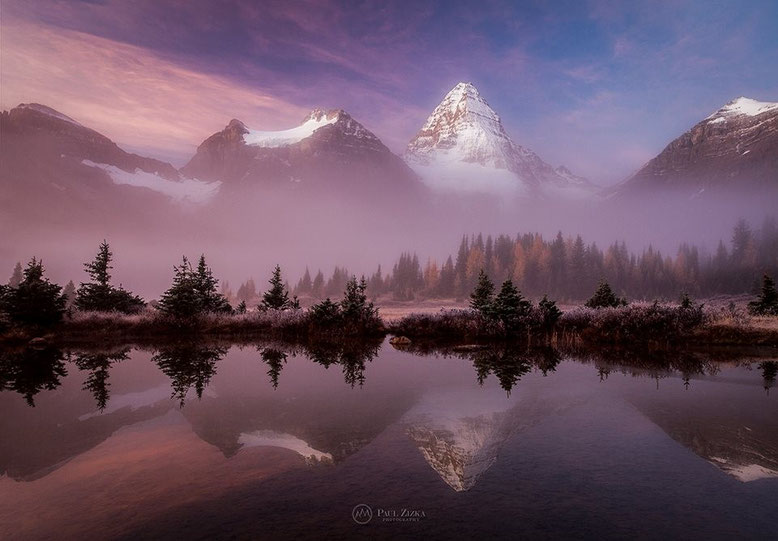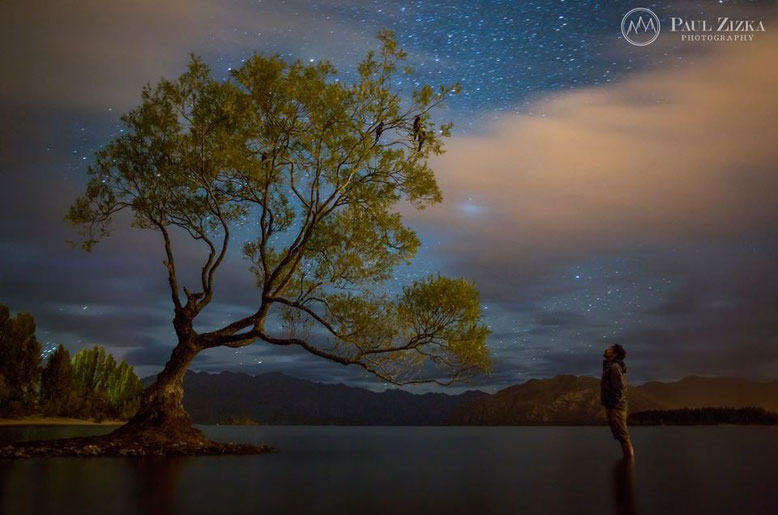 Why do you think you succeed? What makes your pictures stand out from the average?
Without any big experience I jumped in. I bought professional camera gear and worked hard from the beginning. I was keen to do anything and I was also in the right place at the right time. 
I intend to capture familiar places (mostly in the Rockies) from a different perspective. Crazy strong composition mean a lot. I often include a human element in the shot- not only because of the sense of scale- but also to create that tension or relationship between man and nature. Especially in the mountains, you can convey a little bit of vulnerability. One of the reasons why I include myself in some of the images is to add more interest to the scenes and to solve composition issues, like the lack of foreground activity.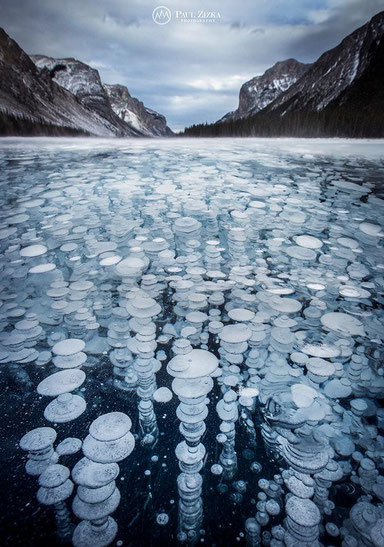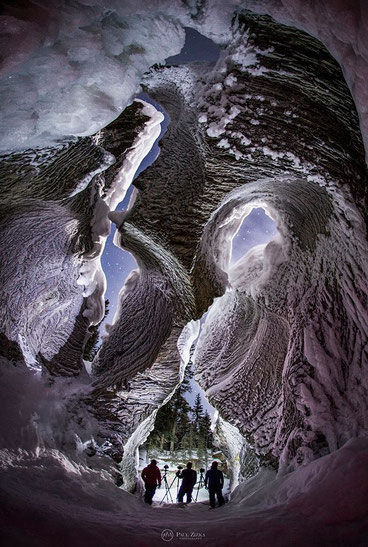 Looking back, would you do something differently on your way to become a professional landscape photographer?
I would pick up photography way earlier. I would also start using social media at the very beginning. Especially Facebook- it is such a great tool to attract new audiences. Pictures are really easy to 'sell'. I think I wouldn't spent so much time working on postcards and calendars. It's lot of work for not much money.
What camera gear do you use?
You've been traveling a lot, Paul. Which three most beautiful places (apart of the Rockies) you have visited?
It's hard to name just three places, but I it would be probably Baffin Island in the Canadian territory of Nunavut, French Polynesia with its volcanic tropical landscape and the amazing Faroe Islands.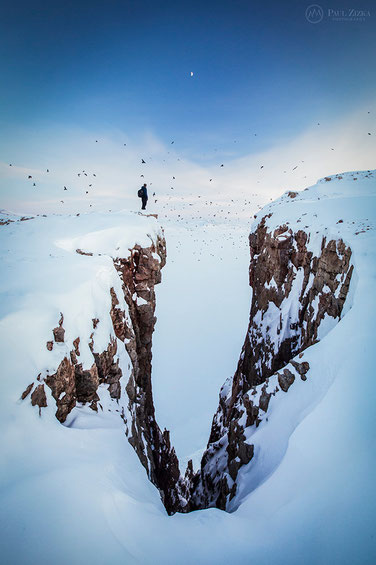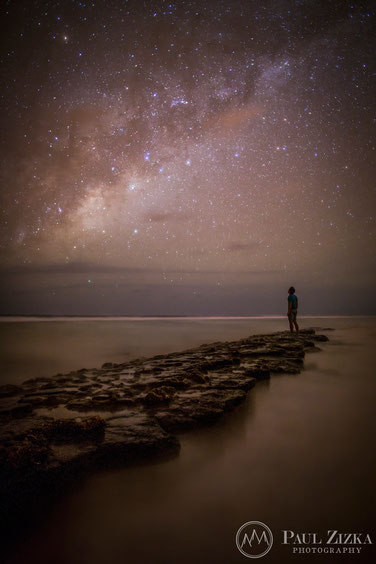 Do you have any tips for someone who wants to pursue travel and landscape photography?
Step out of your comfort zone.

Jump in and work hard (more than others). If you want to take it seriously, don't spend just a few hours a week doing it. Ditch everything else and work 80 hours a week.

Get 'wet, cold and dirty' if you know you will get much better angle from a different place.

Be clear about your intentions, and be willing to do anything (take less paid jobs, commercial jobs,...)

Buy professional gear (full frame DSLR body, great quality lenses, tripod, filters)

Be familiar with the power of social media (create a Facebook Page and try to post valuable content regularly)

Start today and don't give up!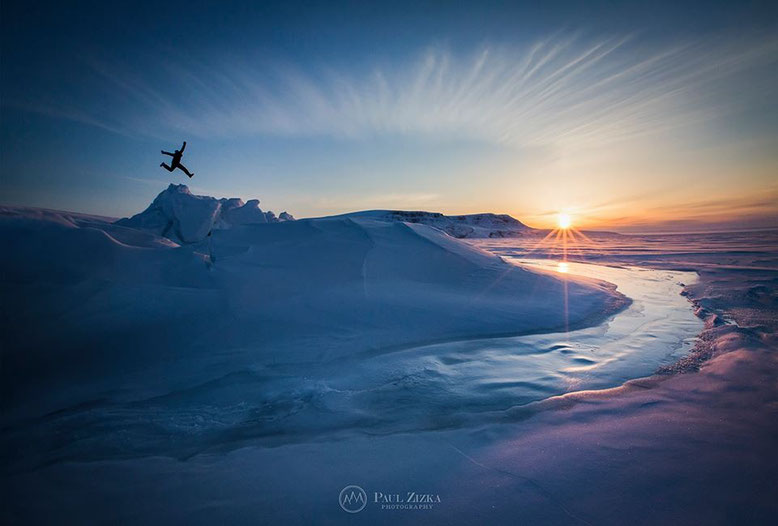 ---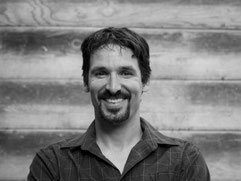 Paul Zizka is a professional mountain landscape and adventure photographer based in Banff, Alberta. In the Canadian Rockies, Paul has hiked extensively in the backcountry and photographed from the summits of countless peaks. His adventures abroad include a 1400-km unsupported double-crossing of Iceland on foot (2004), which is believed to be the first of its kind, and a 1488-km solo crossing of the South Island of New Zealand (2007). Recent travels have taken him backpacking in the Caribbean, exploring tiny insular nations of the Pacific, trekking in remote corners of Scandinavia and Nepal, and ski touring on Baffin Island. You can find more of Paul Zizka's work on Facebook, Instagram, Twitter, 500px, and Google+, or visit his website at www.zizka.ca. 
---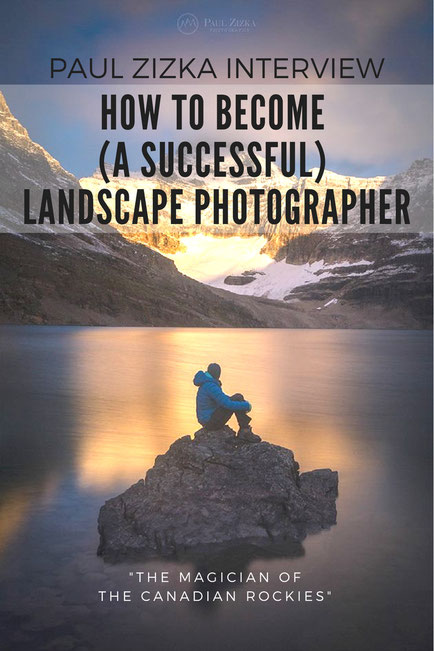 ---
ABOUT THE AUTHOR
Martina is a traveller and photographer originally from Czech Republic and... hello!  I quit my well-paid job in the film industry to travel the world and live the life. I visited 40+ countries and when I am not exploring deserted islands in South Pacific or diving with whale sharks in Philippines, I am panning for some gold in New Zealand. I created this travel blog DreamingAndWandering.com to inspire you to travel more, better and cheaper. To help you making your travel dreams come true.
---
For many more travel tips, photos and stories from my travels, follow me by "liking" the FB page below!
Leave your comment: